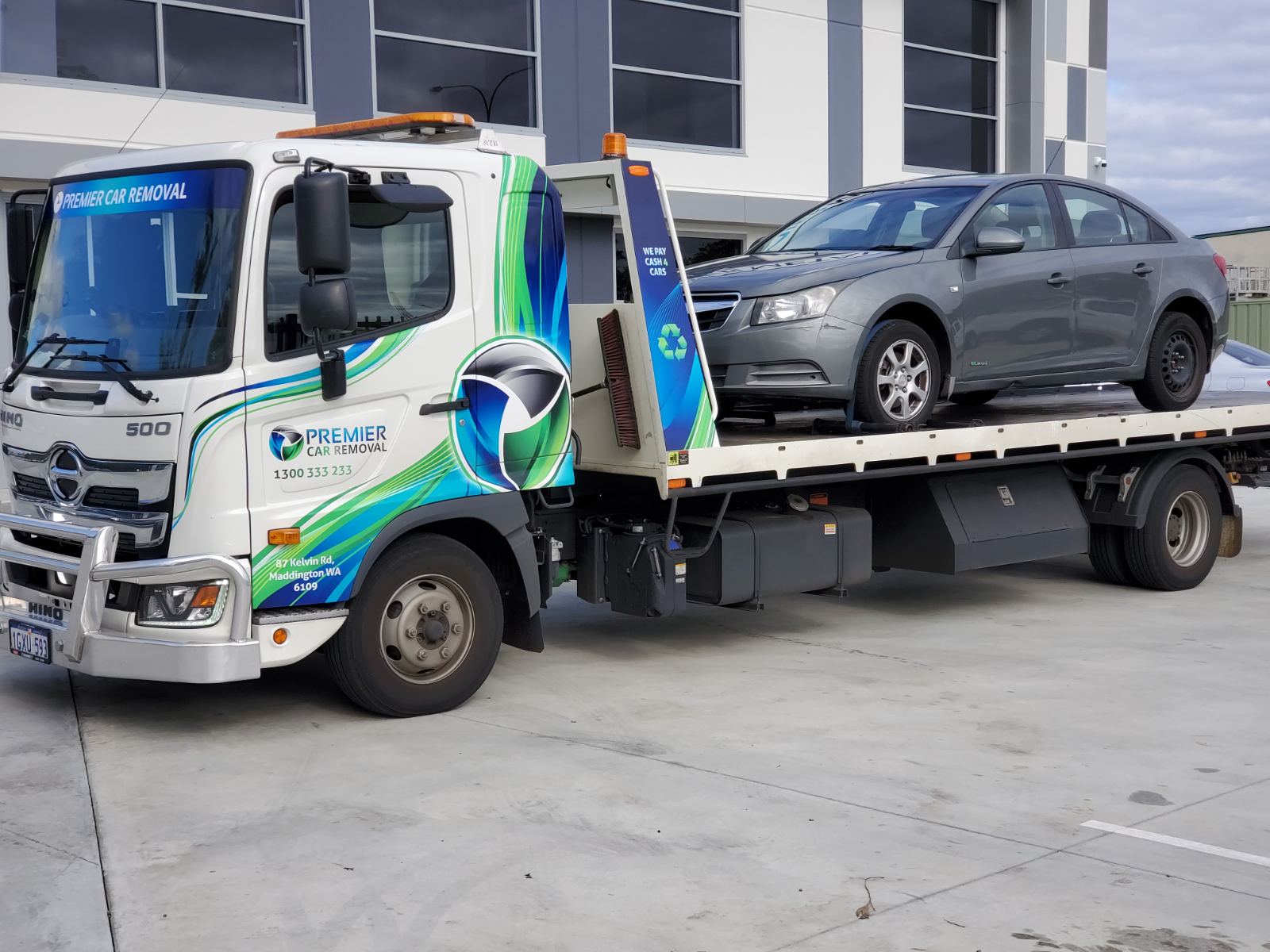 premier metals 2 (3)
PREMIER AUTOMOTIVE METALS RECYCLING – PERTH, WA
Perth: Get rid of your old run-down car today
Got a car that isn't road worthy or has been written off? End-of-life vehicles take up space and look ugly get rid of it today. Not only do we come to collect your car but rest assured we recycle as many of the vehicle parts as we can so that it doesn't end up in a landfill.
Our team of experts is equipped with the latest technologies and tools to efficiently and safely process scrap metal from end-of-life vehicles, appliances, and other sources. We follow strict environmental regulations and guidelines to ensure that our operations have minimal impact on the environment.
By choosing Premier Metals Recycling in Perth, you can help reduce your carbon footprint and contribute to a more sustainable future. We offer a range of services, including:
Scrap metal recycling: We accept various types of scrap metal, including ferrous and non-ferrous metals, and process them for reuse in manufacturing and construction.
Car wrecking and dismantling: We dismantle end-of-life vehicles and extract usable parts and materials for resale or recycling.
Battery recycling: We safely dispose of lead-acid batteries and recycle their components, including lead, plastic, and acid.
E-waste recycling: we take all electronics from the vehicle and recycle them.
At Premier Metals Recycling in Perth, we're passionate about our work and dedicated to delivering high-quality services to our clients.
Contact us today to learn more about our automotive recycling services and how we can help you achieve your sustainability goals.
Even though we're in Maddington we can provide skip bins to suburbs such as:
Landsdale
Kelmscott
Kenwick
Mandurah
Wanneroo + All Perth Suburbs
"Looking for scrap metal near me?" – We can pick up from you.
Email or Call us today for our latest scrap metal prices.
Cash for Scrap Cars and Metals Perth
Premier Metal is a fully licensed and insured and loves getting calls requesting cash quotes on scrap
metals! We buy every type of ferrous and Non-Ferrous Metals, including but not limited to:
Autos of every type Cars, 4x4s, Trucks, Utes, Vans, SUVs, Jeeps, Motorcycle
Heavy melting steel
Plate and structural steel
Cast iron
Prime grade industrial grades
AC radiators
Electric mortors
Copper bearing material
Transformers
Aluminum cans
Insulated aluminum wire
We buy a full range of metals and products with metals like:
Stainless steel
Steel
Nickel
Lead
Electric mortors
Copper bearing material
Transformers
Aluminum cans
Insulated aluminum wire
We are the car and scrap metal removal company in Perth that doesn't make selling your unwanted
metals a hassle. We come to your location and remove them for free.
Scrap metals are referred to as ferrous and non-ferrous metals. At Premier Metal, we are a company that
collects both ferrous and non-ferrous scrap metals at no charge. We simply request that you let us know
when you'd like us to remove your scrap metals, and we'll be there with the cash.
How to Get a Scrap Metal Offer
To get a cash offer for scrap cars or Scrap Metal offer, you first need to contact Premier Metal. We are a car removal company that works hard to ensure the best in scrap metal offers, which includes convenience. We take the time to get to understand the materials that vehicle owners have to ensure we can give an accurate quote. Our appraisers stay on top of the current day to day scrap metals values and are experts in the specifics and value of all metals. This ensures that when Premier Metal is called, there isn't a question as to whether the customer is receiving a good, honest quote. They always receive a good, honest quote.
1. Call us at 08 6252 8500
2. Tell us the details of your materials or the make, model, age and condition of your scrap car.
3. Accept or reject our cash quote.
4. Schedule a convenient scrap metal removal. We offer 24-hour scrap metal removals in all suburbs of Perth.
5. Direct us to the materials. If we are collecting a scrap vehicle, please have the plates removed and the title of ownership handy. If you do not have the title, please have it registration.
6. Collect your cash.
Our cash for scrap metal system is that simple and only takes a call.
Contact Us Today
For the best offer and fast removals, give Premier Metal a call.
We can be there within 24 hours with cash to complete the transaction.
Call us at 08 6252 8500